thu16jan7:00 pmthu9:00 pmSold Out!大手町SPACESでのゴッホ 夜のカフェテラス Van Gogh Cafe [email protected] Otemachi SPACESw/ JK7:00 pm - 9:00 pm SPACES Otemachi
Event Details

*このイベントは代官山ではなく、大手町のSPACES で開催されます。

*** This event will take place at Otemachi SPACES and NOT at the Daikanyama location.

https://www.spacesworks.com/tokyo/otemachi/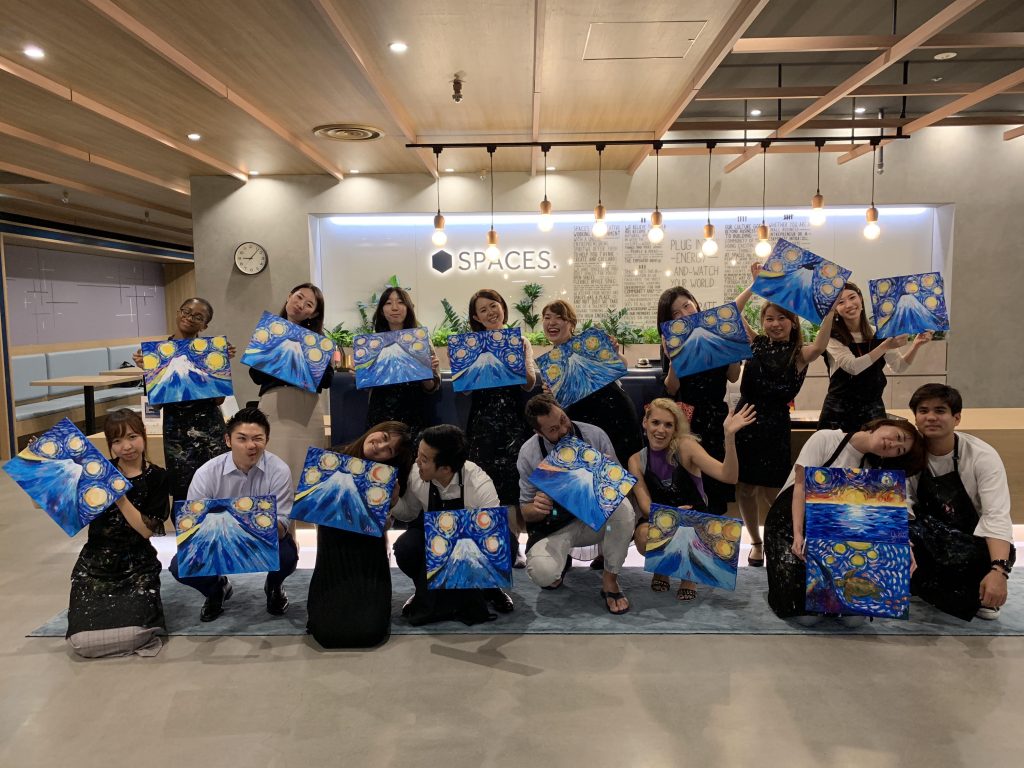 ゴッホ 夜のカフェテラス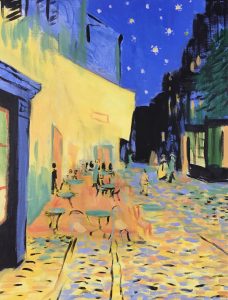 東京のど真ん中、大手町で、アートバーの絵画セッションを行います。今回は、専用のバーもご用意しておりますので、たまには違う雰囲気を味わいながら、絵に触れてみませんか?素敵な出会いがあるかもしれませんよ。
画材、エプロン等 絵を描くのに必要なものは全て揃っていますので、そのままお越しください。絵の経験は不要です。
【料金】
大人 (Adults) ¥5000外税
【内容】
・絵画レッスン ・ワイン(白、赤)
・飲み物(水、お茶、ジュース etc… )
・絵のお持ち帰り
Cafe Terrace At Night
Join us at Otemachi SPACES! Paint Van Gogh's iconic painting in a new, fun atmosphere.  This spacious, modern location is just above Otemachi Station.  Drinks and light snacks are included.  No experience necessary!
Doors Open: 18:45 – Come in, Relax and meet new friends
Session: 19:00~21:00
5000 Yen + Tax
Session Includes:
All instruction and Materials
White or Red Wine
Non-Alcoholic Beverage, Green Tea, Water or Juice
Light Snacks
Time

(Thursday) 7:00 pm - 9:00 pm
SPACES Otemachi
〒100-0004 Tōkyō-to, Chiyoda City, Ōtemachi, 1-chōme−6−1, Otemachi Building 1FL
Buy Ticket
イベントの24時間以上前にキャンセルされた場合は、別の日に開催されるイベントにご参加いただくことができます。 24時間未満のキャンセル及び、ご連絡なしに当日ご参加されなかった場合は、払い戻しも、別のイベントへの参加の権利もございませんので、ご了承ください。 Notify us via email at least 24 hours prior for cancellation and you will receive a credit to participate on another date Less than 24 hours notification or no shows will not receive refund or credit
Cafe Terrace at Night
こちらのイベントは終了しました。 This event has ended.