アートバー東京で、チームビルディングを行いませんか?
リーダーシップコミュニケーションとチーム戦略に焦点を当てたアートバーの独特で、心踊るアートの訓練はチームの強みを発展、成長させる。愉快で効果的なチームビルディングができる下記のプログラムをご用意しています。ご希望により、独自のプログラムを作っていただくことも可能です。参加者全員が楽しみながら時間を過ごすことで、思い出に残る有意義な体験づくりのお手伝いを致します。。
チームの創造性に火を付けて、合作のアート ワークショップから得るインスピレーション
テーマ: リーダーシップ・コミュニケーション・コラボレーション・クリエイティビティ・リスニングスキル(話の理解力)・協調性
料金に含まれるもの:
 キャンバス(1人1枚:追加料金でキャンバスを増やすこともできます。)

 ペインティングに必要な画材

 絵画レッスン

 エプロン

 飲み物(白または赤ワイン、ジュース、ウーロン茶、コーヒー )

 おつまみ
定員: 代官山会場 20名
千駄ヶ谷会場 50名
時間: 2時間
料金:¥5000/人 10人以上の参加が必要です。
上記の他、プライベートパーティ料金として1グループ¥5000を申し受けます。
*ご希望により、ケータリングや食べ物のお持ち込みも可能です。追加料金で、こちらでケータリングをご用意することもできます。
セッション内での活動
ブラインド描画
ペアを組み、片方の方が目隠しをし、もう片方の方は アートバーが用意した画像を口頭で説明し、5分後に 目隠しを取り詳細な画像を再現しなければいけません。 これにより、リスニング力と明確な画像情報を伝達する 適用能力、コミュニケーション能力を試せます。この 砕氷船はチームに笑いと最終結果の驚きを与えます。
講師は150ものアートバーカタログから、もしくは、 御社の要望に合わせてカスタマイズしたイメージから 適したペインティングを選びます – 御社のロゴや製品 イメージを合体させた傑作も可能。
セッションをカスタマイズできます!
パズル傑作
それぞれのメンバーが大きい壁画の一部を各々の キャンバスに描く、もしくは、1枚の大きなキャンバス に共同で描く。完成した個々のペインティングを合体 させて、一つの絵を作り出す、結束傑作 。
共同傑作
チーム内のそれぞれのメンバーがペインティングを描き、 設定した時間ごとに交換し、途中の絵を引き継ぎ、続ける。 チーム内、部署内で取り組めます。
パーソナル傑作
御社で選択された画像を元に、アートバー講師が段階的 に導きペインティングを完成させます。是非、ご自宅 や御社内に飾ってみてください。
ご利用実績:アディダス、アマゾン、STH グループ、ネットフリックス、アップル、トヨタ
Cathy and her team hosted a wonderful Women's Wine & Paint night for us at our offices. The event was fantastic for team-building and most of my colleagues who attended (myself included) now proudly have their paintings displayed on their office wall. I highly recommend Cathy and her team if you're looking for a fun, interesting and collaborative company event.

Morrison & Foerster
It was really nice to take time out of normal office work/routine. When we painted our own paintings it was really therapeutic and relaxing -it gave me a new energy and motivation to continue with my work for the rest of the week. Doing some activities like this is every once in a while is great for work motivation!

Sports Travel & Hospitality Japan
It reminded me how my partner 's brain works and what he/she communication is like!
It reminded me how I need to be to make the best of the situation.

Sports Travel & Hospitality Japan
It was great to learn more about my colleagues in a relaxed environment – don't have those opportunities in the office.

Sports Travel & Hospitality Japan
A team work on Art was a very new exercise for me. Very interesting and
insightful. Enjoyable with our colleagues and yet appreciate the quality time and even learn a lot about each other through drawings and conversations.

Sports Travel & Hospitality Japan
Creative thinking, trying to tailor the instructions to the recipient rather than what is easiest or most convenient to me.

Sports Travel & Hospitality Japan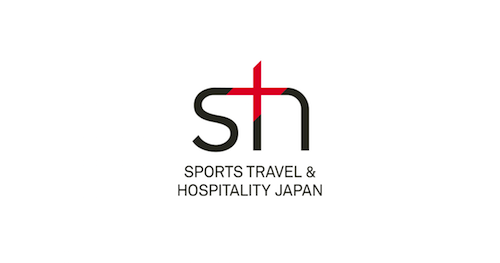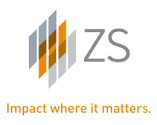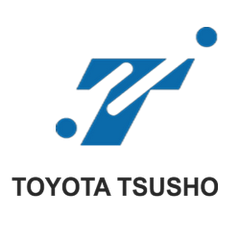 Artbar Tokyo brings fun and creativity to your team building event! Develop and foster your team's strengths with our unique, exciting art exercises focused on leadership, communication, and strategy as a team. You can choose an artwork from our gallery catalog or create your own custom masterpiece. Let us help you make a memorable, fun and effective event for your team.
Spark your team's creativity and get inspired through our collaborative art workshop!
Session Includes :
Materials for one painting  per participant (additional canvas available for purchase)

Instruction

Apron

Drinks and light snacks (includes red & white wine, juice, oolong tea or coffee)

Light snacks
Duration:
Price:
5000 yen per person with a minimum of 10 people

5000 yen one time private party fee
Location Options:
Artbar

Daikanyama

(for up to 20 person capacity)

Artbar

Sendagaya

(for 20 – 50 person capacity)

Your office or offsite venue (extra charges may apply)
Food Catering:
You are welcome to bring additional food, drinks, or cater in. Please inquire with us if interested in food catering and we are happy to suggest nearby catering recommendations.
Session Activities:
Blind Drawing
Broken into pairs, partners must work together to replicate a detailed image all in 5 minutes – get ready for a challenge! The blind drawer tests their listening and applying abilities as the image conveyer exercises clear instruction and communication skills. This ice breaker will get your team laughing and full of surprises with the final result.
Instructor-led Painting
Choose from over 150 paintings from our gallery catalog or let us customize an image catered to your business – incorporate your logo or product image in your masterpiece.
Customize Your Session:
Piece of a Puzzle Team Masterpieces
Each member paints a portion of a larger mural on their own canvas or members collaborating on the same canvas. Completed paintings combined all together create one, cohesive masterpiece.
Collaborative Masterpieces
Each member of your team may develop their painting and at a time mark, switch paintings and continue where the other has left off – can be done in teams or all together as a group!
Personal Masterpieces
Each member will be guided step-by-step from our friendly instructor of an image of your team's choice. Take your masterpiece home or display it in the workplace as a treasured memory.
Past Clients include: Adidas, Amazon, STH Group, Netflix, Apple, Nike, GE, Toyota
Host your Event at ArtBar Daikanyama, ArtBar Sendagaya, or at your office!