sat10apr10:00 amsat12:00 pmCraft Morning 豆皿と取り皿の絵付け Plate and mini plate Glaze Paintingw/ Kiyoe10:00 am - 12:00 pm Artbar Cat Street Harajuku
Event Details

豆皿と取り皿の絵付け 

Plate and "Bean"  Plate Glazing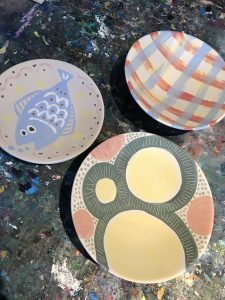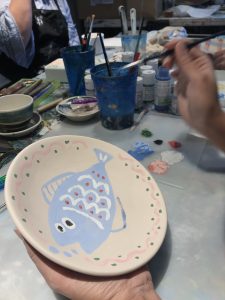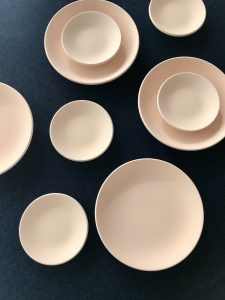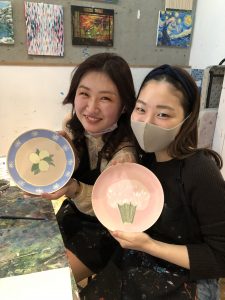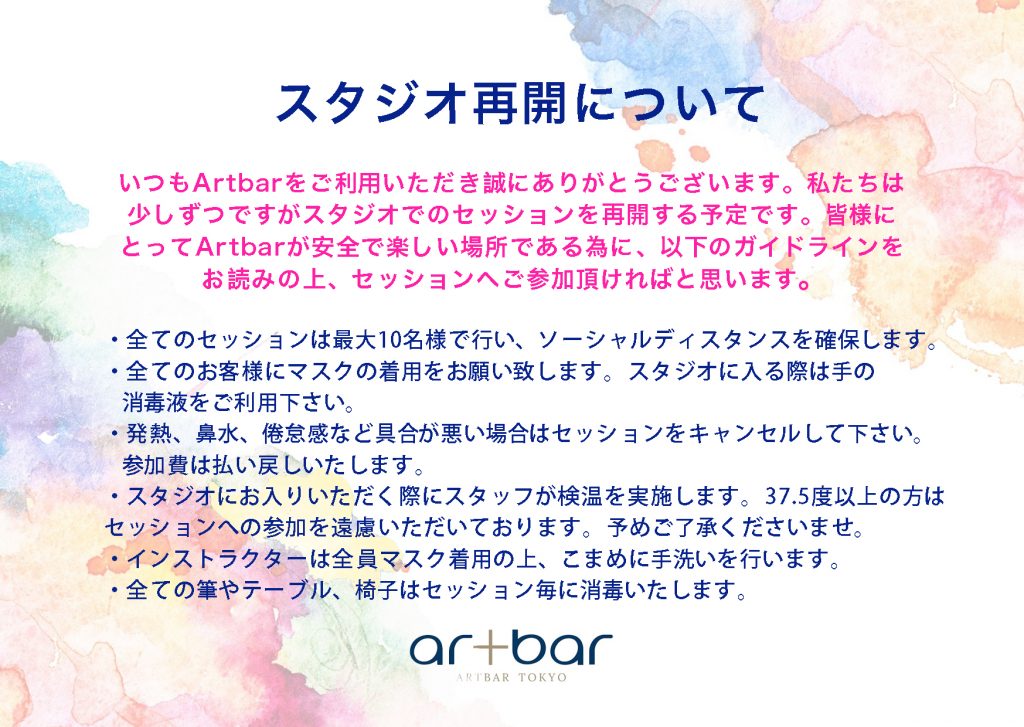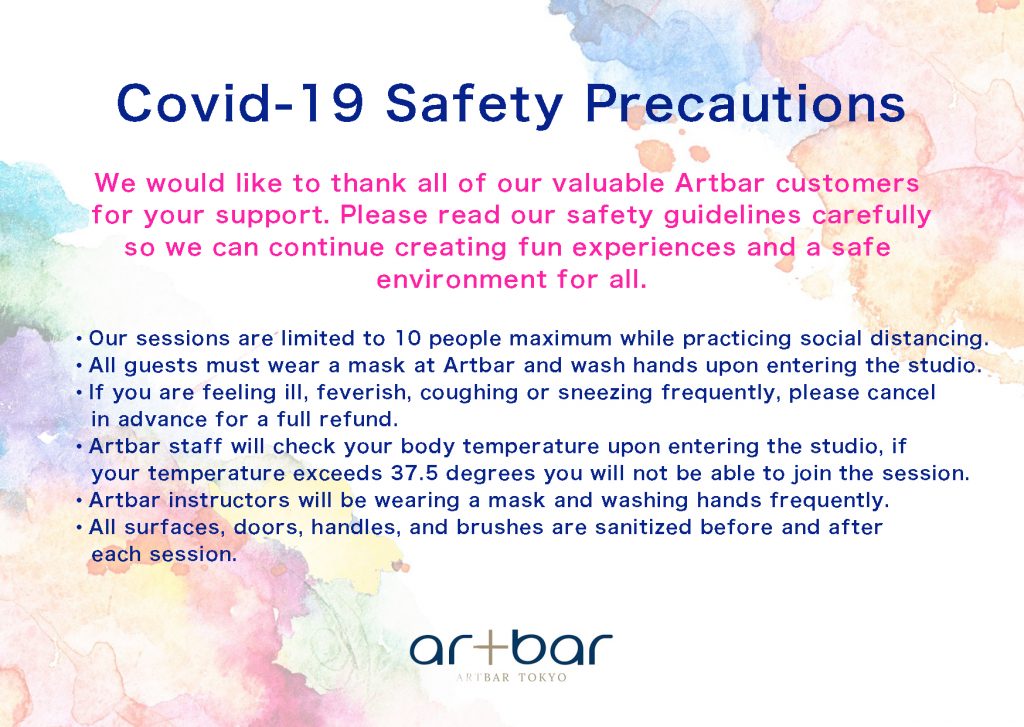 Artbar クラフト、今回は豆皿と取り皿の絵付けセッションです。
直径約8.5cmの豆皿、コレクターがいるほど実は人気のあるサイズです。
ちょこっとキャラメルやジャム、チョコレートなどをのせたりと、日々のテーブルのアクセントにお使い頂けます。
取り皿は直径約13.5cm、こちらにも自由に絵を描いて頂きます。豆皿とリンクさせて描いたり、またはそれぞれに全く違ってもお子様のアイデアが表現出来るようお手伝いいたします。
お一人、豆皿と取り皿1枚ずつの合計2枚に描きます。
作品の受け渡しは本焼き焼成後1、2ヶ月程で着払いにて発送致します。
Artbar クラフトセッション
今回の陶芸下絵付けは、
いろいろに使えるサイズの小皿と、とても持ちやすいコップのセットに絵を描きます。
使用するのは、お皿(直径13.5cm, 高さ2.5cm)1枚とコップ(口径6.5cm, 高さ8.5cm)1個のセットになります。
下絵付けのみのセッションです。
9:50 PM開場
10:00 AMから3時までのセッション
¥5000外税
【料金に含まれるもの】
・クラフトレッスン、材料
・お飲み物:ホットコーヒー、紅茶、水、お茶、ジュース etc.
・おつまみ
Plate and side small plate set
We will paint a plate and a small "bean Plate" . The  bean dish (with a diameter of about 8.5 cm)  is  a popular size in Japan. You can use it as an accent on your daily table by putting a little a caramel, jam, chocolate, etc. on it. The plate is about 13.5 cm in diameter.
We will paint glaze on a total of two plates, one bean plate and one standard size plate. 
The work will be fired in a kiln and delivered within about one to two  months after the session by cash on delivery.
Doors Open: 9:50 AM
Workshop Session: 10:00 am~12:00 PM
Price: ¥5000+tax per person
Session Includes:
-All instruction and Materials
-Coffee, Tea, Juice, Water
-Light Snacks
Time

(Saturday) 10:00 am - 12:00 pm
Buy Ticket
Plate and Bean Plate Painting with Glaze
イベントの24時間以上前にキャンセルされた場合は、別の日に開催される東京・福岡でのイベントにご参加いただくことができます。 24時間未満のキャンセル、当日ご参加されなかった場合は、払い戻しも、別のイベントへの参加もできませんので、ご了承ください。 キャンセルの上ご返金をご希望の場合には500円の手数料が発生致します。 Notify us via email at least 24 hours prior for cancellation and you will receive a credit to participate on another date Less than 24 hours notification or no shows will not receive refund or credit. There is a processing fee of 500 yen per refund.