sun31jan1:00 pmsun2:30 pm終了しました親子セッション Parent & Child 張り子招き猫 Lucky Cat Paper Mâché Statue Design and Paintw/Kiyoe1:00 pm - 2:30 pm ArtBar Daikanyama
Event Details
Mommy & Me 張り子招き猫 Lucky Cat Paper Mâché Statue Design and Paint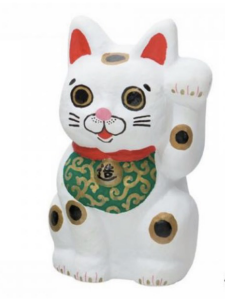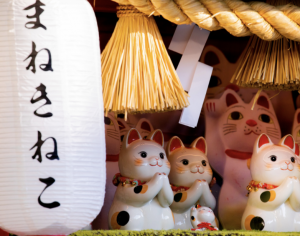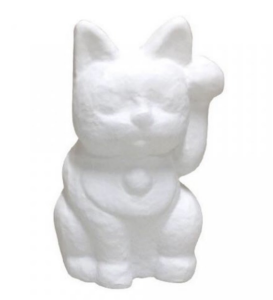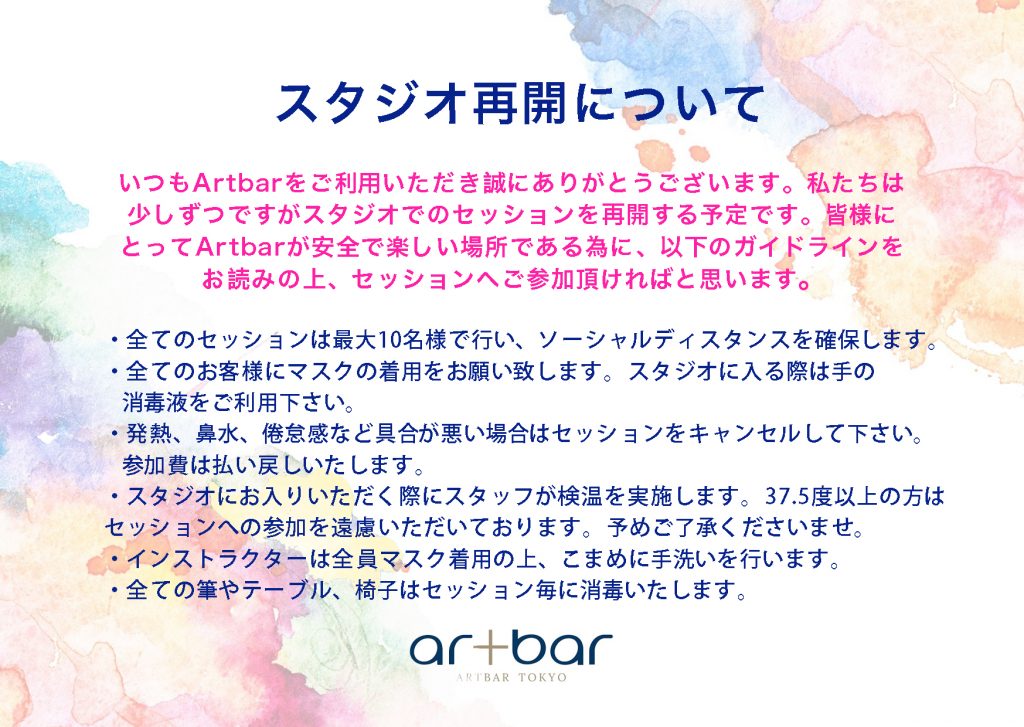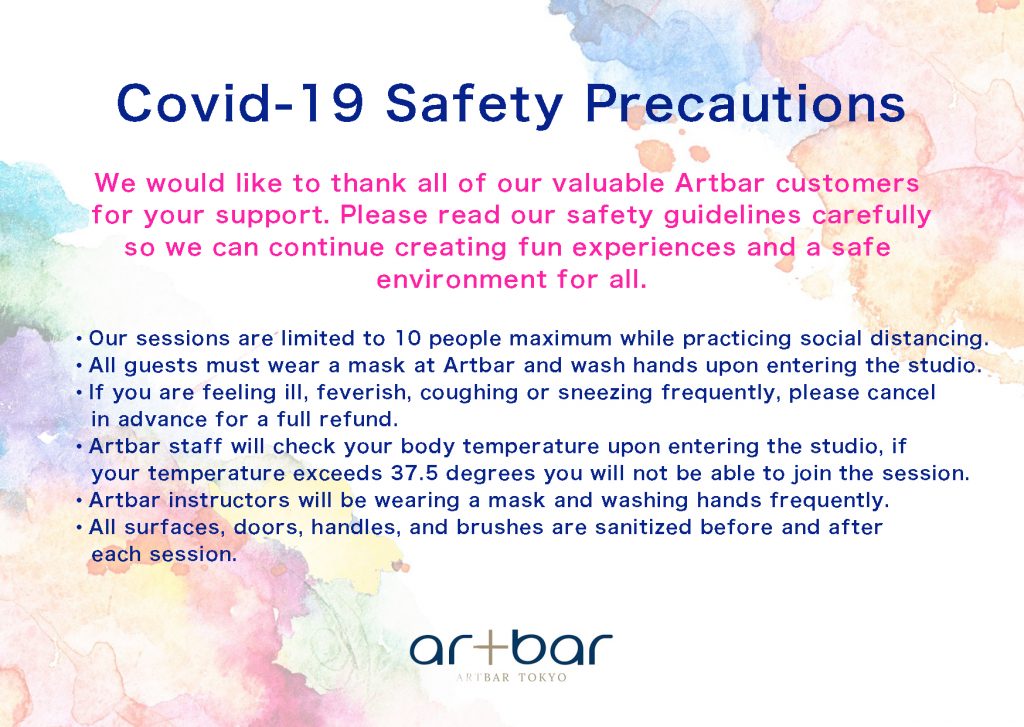 ママと子供招き猫 
先ずは真っ白な紙でできた張り子の招き猫(高さ16cmに絵を描いて、幸運を招きましょう。あなたならどんな猫にしますか?
このクラスはお子様とお母様、またはお父様が一緒に参加して絵を描くセッションになります。
チケットの料金には保護者の方1名とお子様1名につきそれぞれ招き猫を一つずつ(合計2つ)が含まれます
皆さんの素晴らしい作品が素敵な幸運をもたらしてくれますように。
スナックとソフトドリンクはご用意していますが、食べ物のお持ち込みは可能です。
画材、エプロン等 絵を描くのに必要なものは全て揃っていますので、そのままお越しください。絵の経験は不要です。
6才から12才までのお子様が対象です。
大人1 +子供1  ¥7000 外税コロナ感染予防措置としまして、人数に制限を設けています。もし保護者の方をもう1人もしくはお子様の追加希望がある場合は下記のアドレスまでメールにてご連絡下さいますよう宜しくお願い致します。  [email protected]
Mommy and me Maneki Neko (Lucky Cat) painting
Kids and parents get ready for New Year and paint this lucky cat! (Maneki Neko) Each cat is 16 cm high and made with a light weight paper mâché. Daruma doll is also made with this  traditional material and is similar in size.
Let's bring good luck by designing and painting on a papier-mache cat (height 16 cm) made of pure white paper. I'm looking forward to see what kind of cat it will be! May your wonderful work bring you a wonderful New Year!
 Snacks and soft drinks are available, but food is allowed. We have everything you need to draw a picture, such as painting materials and aprons, so please come as it is. No painting experience required. For children from 6 to 12 years old.
This session is geared for kids aged 6-12. 
Painting Sessions 1 pm~1:30 pm
One parent and 1 Child ¥7000 +Tax (Due to covid precautions, space is limited. please inquire by email to [email protected] if you would like to bring a second child/parent.
Green Tea, Juice or Water
Light Snacks, Popcorn and Cookies
Time

(Sunday) 1:00 pm - 2:30 pm
Location

ArtBar Daikanyama

東京都渋谷区代官山町 7-2
Buy Ticket
イベントの24時間以上前にキャンセルされた場合は、別の日に開催される東京・福岡でのイベントにご参加いただくことができます。 24時間未満のキャンセル、当日ご参加されなかった場合は、払い戻しも、別のイベントへの参加もできませんので、ご了承ください。 キャンセルの上ご返金をご希望の場合には500円の手数料が発生致します。 Notify us via email at least 24 hours prior for cancellation and you will receive a credit to participate on another date Less than 24 hours notification or no shows will not receive refund or credit. There is a processing fee of 500 yen per refund.
Mommy and Me Lucky Cat (Maneki Neko) painting
こちらのイベントは終了しました。 This event has ended.