fri09aug7:30 pmfri9:30 pm終了しました葛飾北斎の神奈川沖浪裏  Hokusai's Great Wave @ The Hive Jinnanw/ Cathy7:30 pm - 9:30 pm The Hive Jinnan
Event Details
このイベントは、代官山ではなく、「the HIVE神南」(東京都渋谷区神南1-6-5)で開催されます。尚、イベントはすべて英語で行われます。
This event will not be located in our Daikanyama Studio but rather at the HIVE Jinnan1-6-5 Jinnan, Shibuya, Tokyo, Japan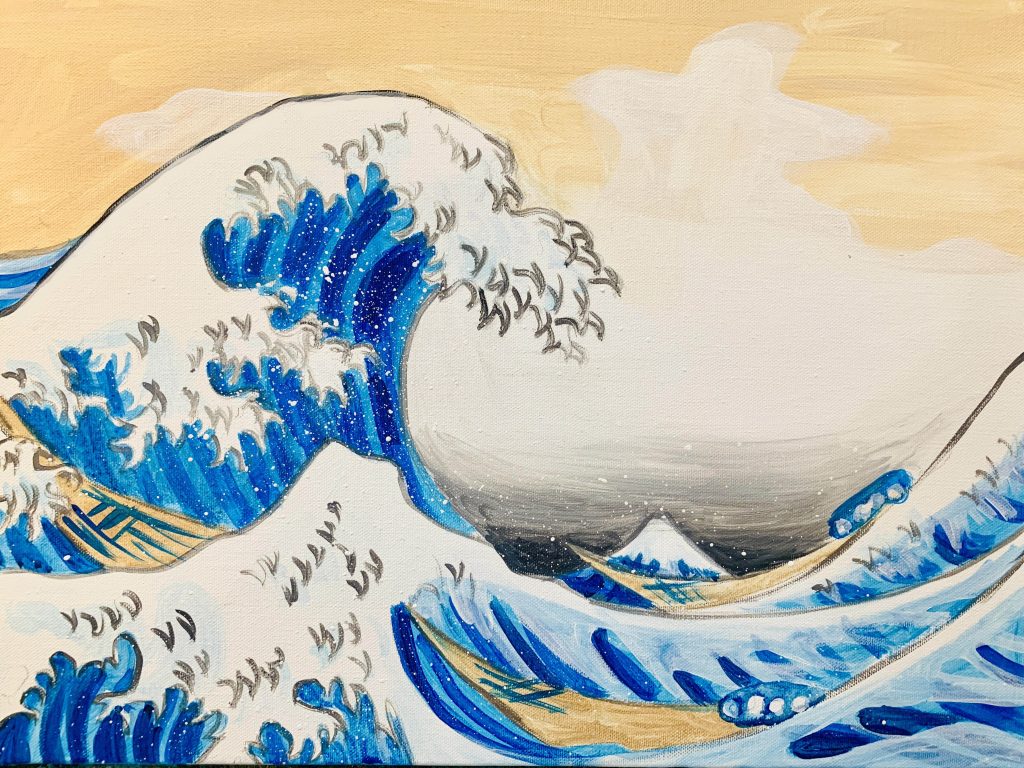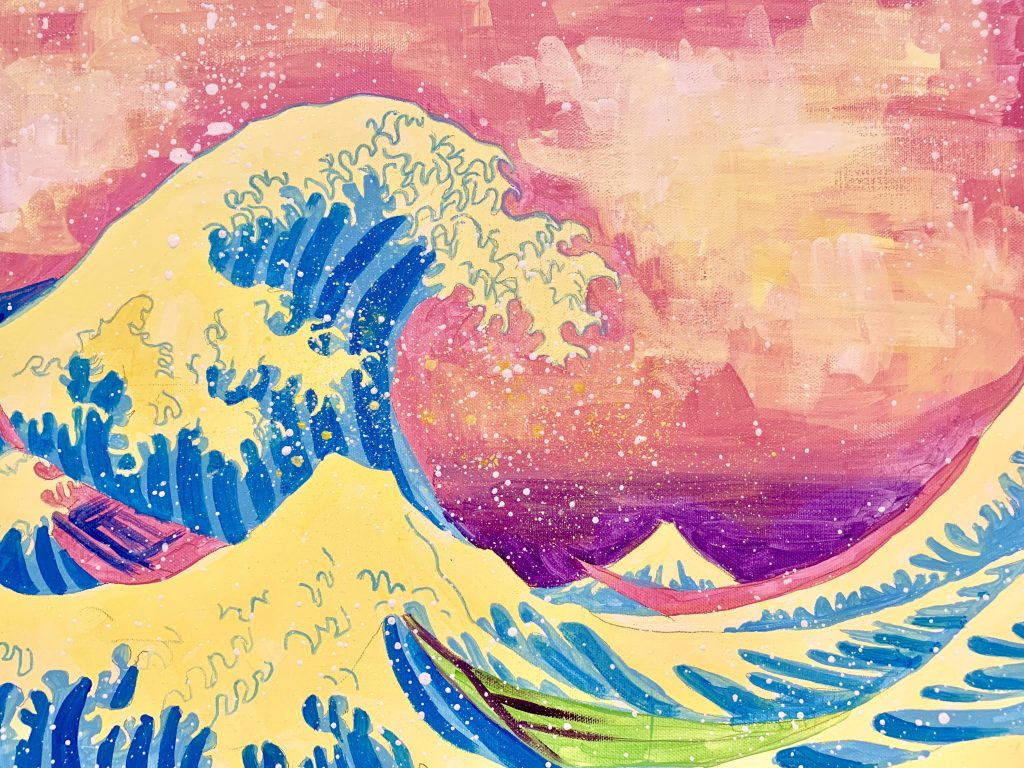 葛飾北斎の神奈川沖浪裏 を格ましょう!
画材、エプロン等 絵を描くのに必要なものは全て揃っていますので、そのままお越しください。未経験でも驚くほど上手な作品が完成します。
ワイン、ソフトドリンク、おつまみをご用意しておりますが、お好きな食べ物のお持ち込みやデリバリーのオーダーも可能です。
19:15開場
19:30時からセッション開始
大人 (Adults) ¥5000
【料金に含まれるもの】
・絵画レッスン、画材
・お飲み物:ワイン(白、赤)、水、お茶、ジュース etc.
・おつまみ
・絵のお持ち帰り
Hokusai's Great Wave
Recreate a painting of Hokusai's iconic woodblock print of "The Great Wave." We will start off the class using tracing paper to capture the details of the image. If you are a lover of Japanese artwork or want to paint a memory of your experience in Japan, this a perfect class to take. We provide all materials, wine and light snacks. As always, feel free to bring your own food or order in if you like.
Doors Open: 19:15
Painting Session: 19:30~21:30
大人 (Adults) ¥5000
Session Includes:
All instruction and Materials
Glass of White or Red Wine
Non-Alcoholic Beverage, Green Tea, Water or Juice
Light Snacks
Time

(Friday) 7:30 pm - 9:30 pm
Buy Ticket
Hokusai's wave
Houksai's Wave
こちらのイベントは終了しました。 This event has ended.