sun20sep10:00 amsun12:00 pmSold Out!親子 -レタリング Mommy &Me Lettering AbstractWith Michi10:00 am - 12:00 pm ArtBar Daikanyama
Event Details

親子 レタリング Parent and Child Lettering Abstract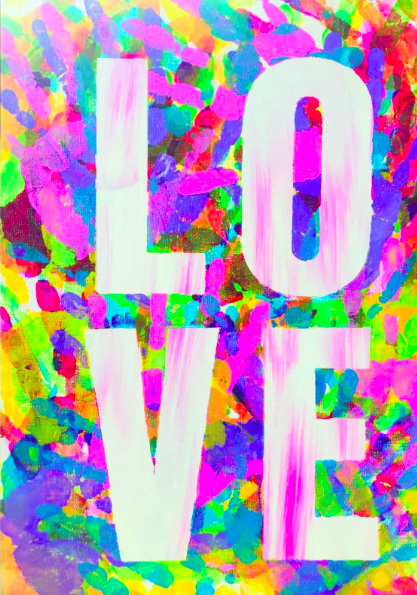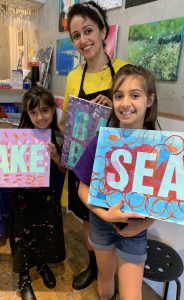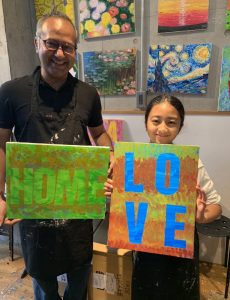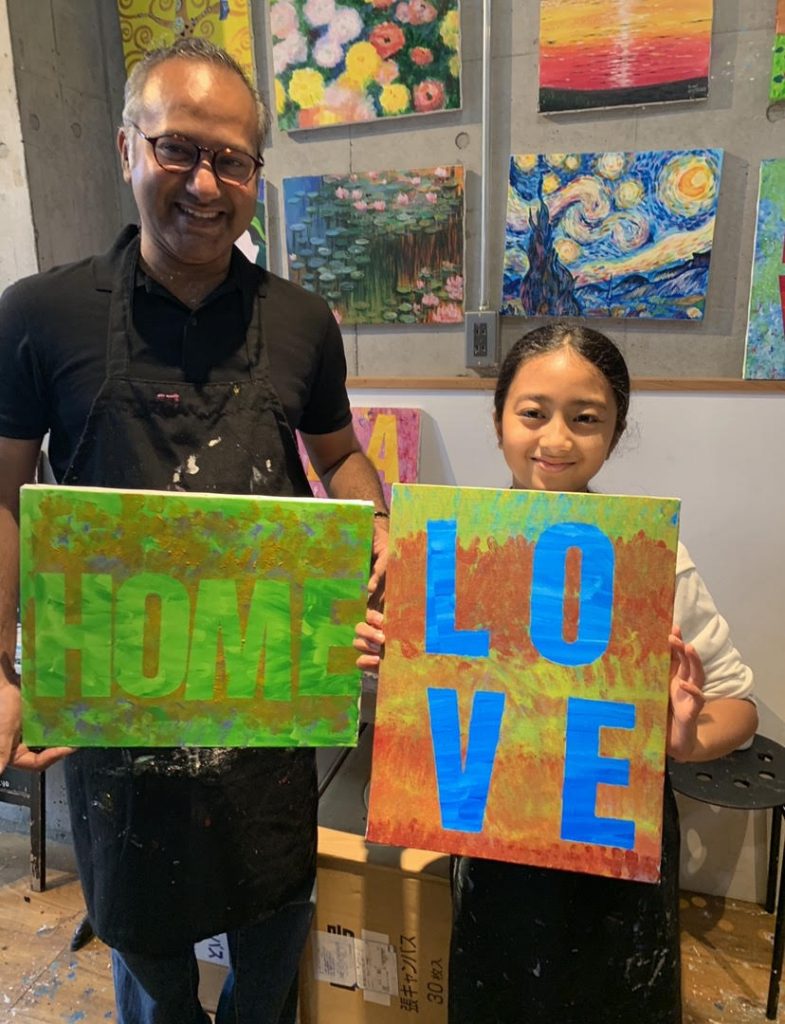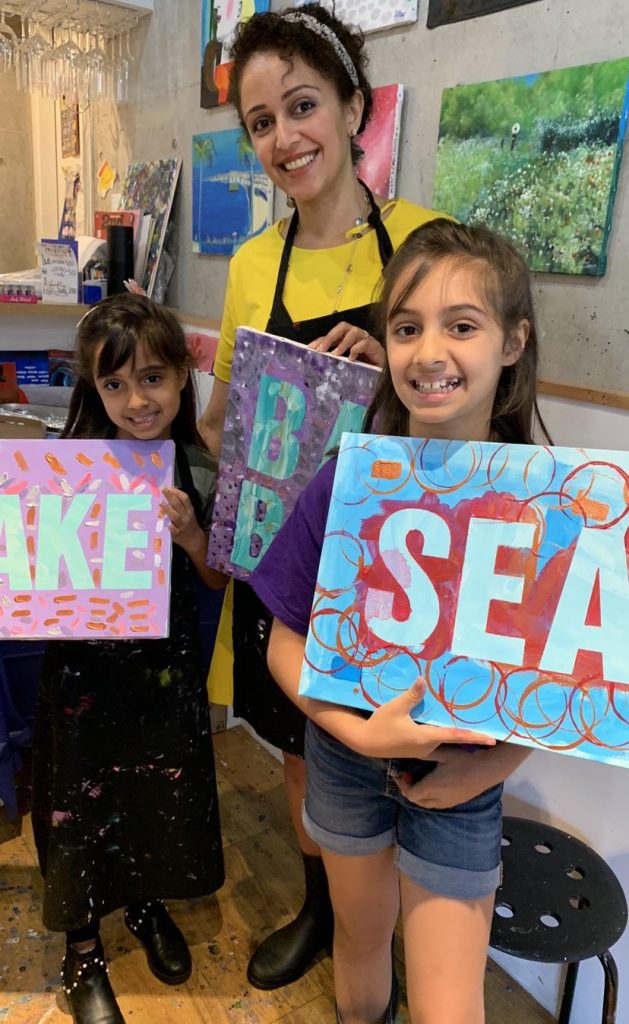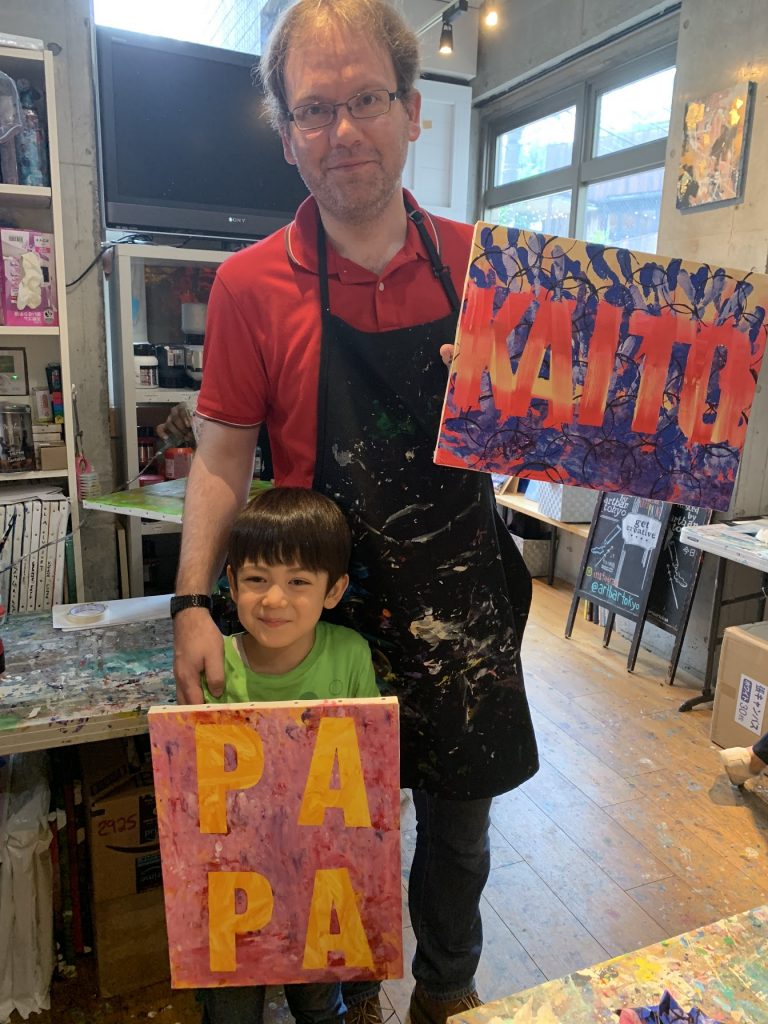 午後はお子様と一緒に楽しみながら、絵を描きませんか?。経験は不要。新しい友達と出会いましょう。ソフトドリンクやスナック菓子はご用意しています。もちろん、ランチまたは出前も頼めますよ。
9:50から参加できます
絵画セッションは10am からスタート
【料金】
1大人 (Adults) +1子供 (Children) ¥7000外税
Additional 子供 (Children) ¥3,500外税
(サイトのチェックアウト中にお知らせください・当日現金でお願いいたします。)

【内容】
・絵画レッスン
・お菓子(クッキー、ポップコーン、チョコレート)
・飲み物(水、お茶、ジュース etc… )
・絵のお持ち帰り
Colorful Letter Art
Moms or Dads, come enjoy creating this fun colorful artwork with your child!  Paint your background colors and the choose a message or your name in adhesive vinyl letters to paint your abstract over.  When you remove the letters you have a beautiful abstract letters painting to take home and hang up.
No experience required. Come as you are, we have everything you need!
【Price】
1 Adult + 1 Child ¥ 7000+tax
1 Child's additional ¥ 3,500+tax  (please write in notes during check out if planning on attending with additional child – Please bring cash and pay on the day of the event for the additional child)

【Session includes】
· All painting materials and instruction
· Snacks
· Drinks (Juice, Water, Tea, Coffee)
· Take-home painting Bags
Time

(Sunday) 10:00 am - 12:00 pm
Location

ArtBar Daikanyama

東京都渋谷区代官山町 7-2
Buy Ticket
Abstract Lettering
イベントの24時間以上前にキャンセルされた場合は、別の日に開催されるイベントにご参加いただくことができます。 24時間未満のキャンセル及び、ご連絡なしに当日ご参加されなかった場合は、払い戻しも、別のイベントへの参加の権利もございませんので、ご了承ください。 Notify us via email at least 24 hours prior for cancellation and you will receive a credit to participate on another date Less than 24 hours notification or no shows will not receive refund or credit
こちらのイベントは終了しました。 This event has ended.