mon03aug10:30 ammon12:00 pmSold Out!小さなアーティスト (4〜5歳のみ) 万華鏡 Little Artist - (4-5 year old only) Kaleidoscope and Fanw/Cathy10:30 am - 12:00 pm ArtBar Daikanyama
Event Details

万華鏡 Summer kaleidoscope and Fan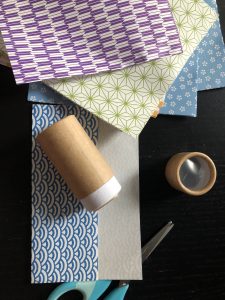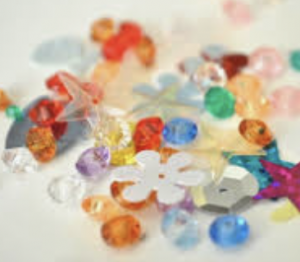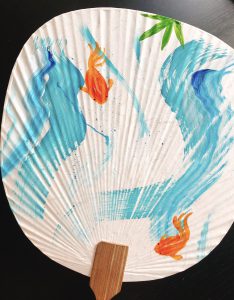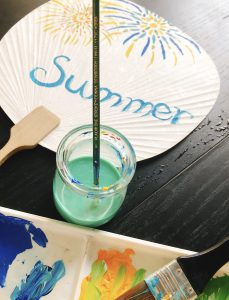 こちらのレッスンは4歳と5歳のお子さま限定のクラスです。5歳以上のお子さまは5歳〜12歳対象のキッズクラスをご利用下さい。1時間半のレッスンでクラフトやアートを楽しんで頂けます。保護者の方は同席頂けません。絵の具などで汚れても良い服装でお越し下さい。
Kids will make and decorate their own Kaleidoscope afterwards, we will design and paint a Japanese fan!
These art sessions are created specifically for kids aged 4-5.  Older children are asked to join the kids only classes.   We provide smocks but please dress appropriately as things will be messy and fun.
Doors Open: 10:20 pm Drop off your child for a 1 1/2hour session
Painting Sessions 10:30 am~12:00 am
Barley Tea, Juice or Water
Light Snacks, Popcorn and Cookies
Time

(Monday) 10:30 am - 12:00 pm
Location

ArtBar Daikanyama

東京都渋谷区代官山町 7-2
Buy Ticket
イベントの24時間以上前にキャンセルされた場合は、別の日に開催されるイベントにご参加いただくことができます。 24時間未満のキャンセル及び、ご連絡なしに当日ご参加されなかった場合は、払い戻しも、別のイベントへの参加の権利もございませんので、ご了承ください。 Notify us via email at least 24 hours prior for cancellation and you will receive a credit to participate on another date Less than 24 hours notification or no shows will not receive refund or credit
Kaleidoscope and Fan
こちらのイベントは終了しました。 This event has ended.