sat10oct4:00 pmsat6:00 pm終了しましたワンダーランド オーロラ Winter Wonderland Auroraw/ Naomi4:00 pm - 6:00 pm ArtBar Daikanyama
Event Details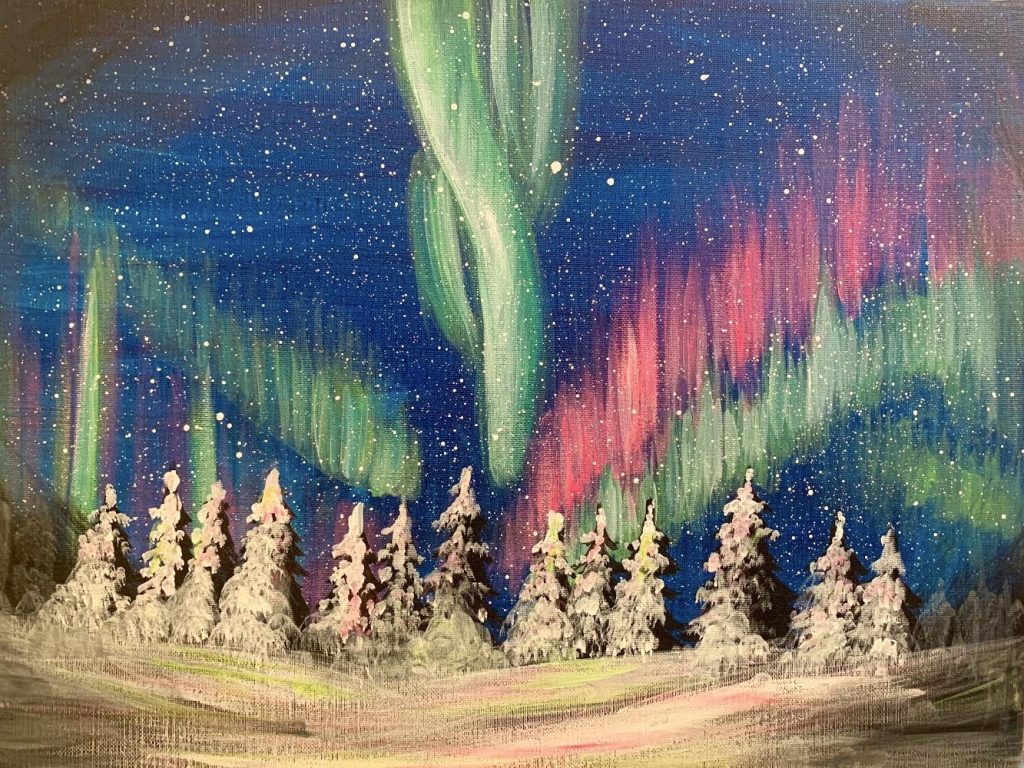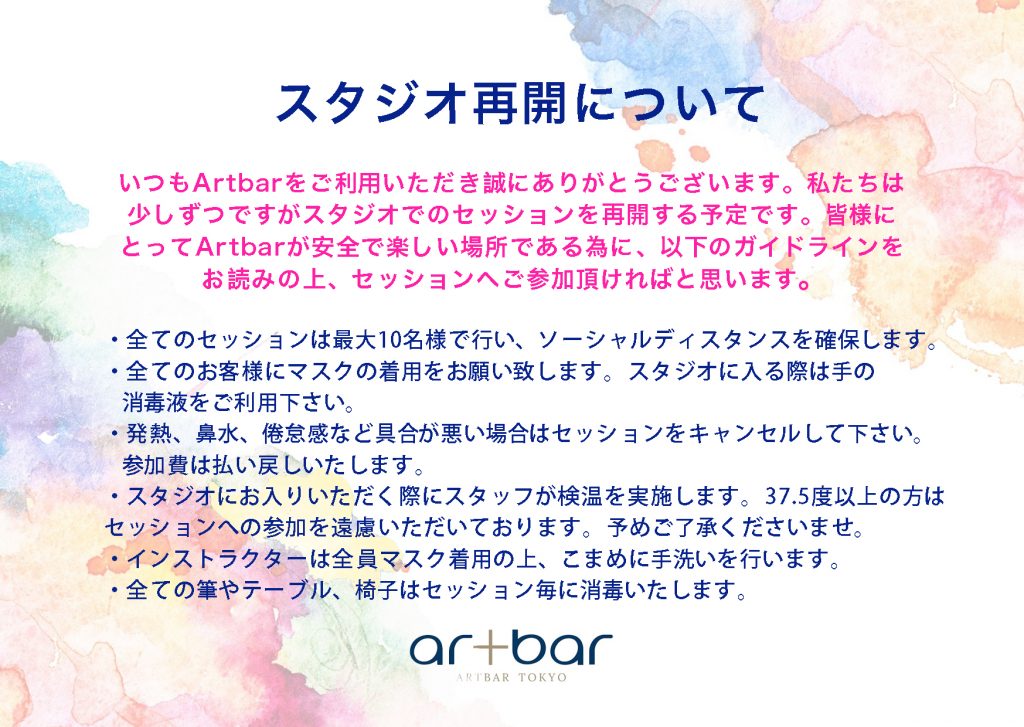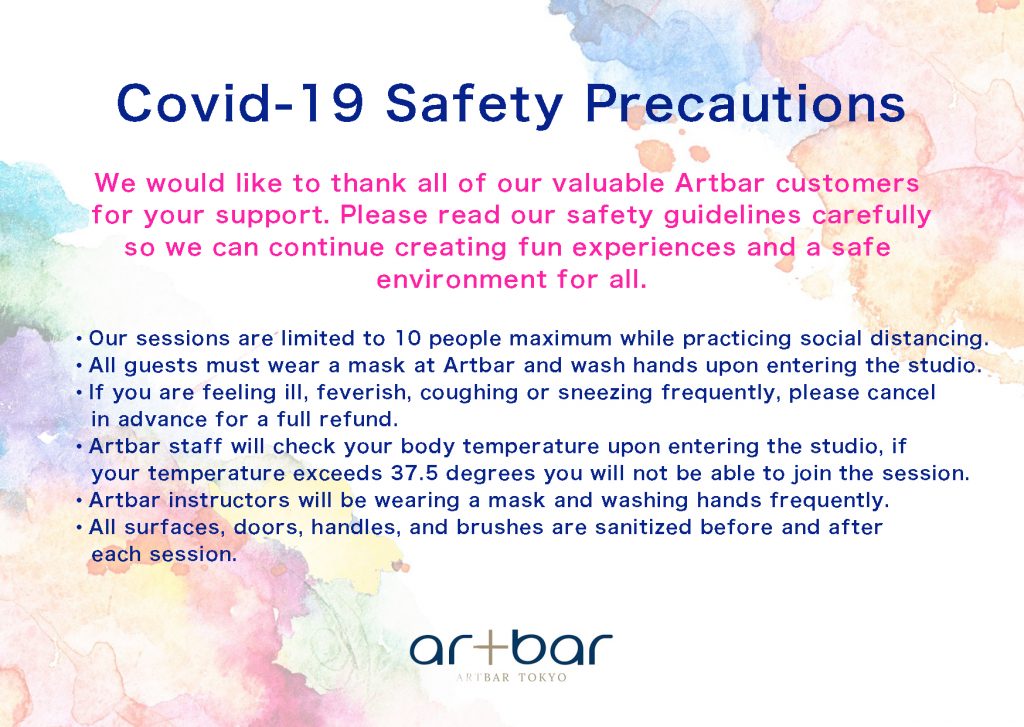 ワンダーランド オーロラ 
アートとワインの楽しい時間をご一緒しませんか?
アートバー東京ではワインやソフトドリンクが飲み放題。おつまみもご用意しています。友人と一緒に、あるいは新しい友達を作りながら、楽しく絵を描きましょう。経験豊かな講師が、個別に丁寧にお教えしますので、誰でも素敵な作品を完成させることができます。

画材、エプロン等 絵を描くのに必要なものは全て揃っていますので、そのままお越しください。未経験でも驚くほど上手な作品が完成します。
ワイン、ソフトドリンク、おつまみをご用意しておりますが、お好きな食べ物のお持ち込みやデリバリーのオーダーも可能です。
15:45開場
16:00時からセッション開始
大人 (Adults) ¥5000外税
【料金に含まれるもの】
・絵画レッスン、画材
・お飲み物:ワイン(白、赤)、水、お茶、ジュース etc.
Winter Wonderland Aurora
Take a sip. Unwind. Let's paint at Artbar Tokyo! Only at Artbar can you enjoy all-you-can-drink wine, soft drinks, plus light snacks. All levels are always welcome, you don't have to be a pro to paint! Let's get creative, meet new people, and hang up your masterpiece at home!
Aurora skies over a spirited woodland! Never mind the cold weather and create your own in paint with Naomi. We'll be using some  fun painting techniques with sponges and paint flicking – it will be out of this world! No experience is necessary. We provide all materials, wine and light snack. As always, feel free to bring your own food or order in if you like.
Doors Open: 15:45
Painting Session: 16:00~18:00
大人 (Adults) ¥5000 +Tax
Session Includes:
All instruction and Materials
White or Red Wine
Non-Alcoholic Beverage, Green Tea, Water or Juice
Light Snacks
Time

(Saturday) 4:00 pm - 6:00 pm
Location

ArtBar Daikanyama

東京都渋谷区代官山町 7-2
Buy Ticket
Aurora
イベントの24時間以上前にキャンセルされた場合は、別の日に開催されるイベントにご参加いただくことができます。 24時間未満のキャンセル及び、ご連絡なしに当日ご参加されなかった場合は、払い戻しも、別のイベントへの参加の権利もございませんので、ご了承ください。 Notify us via email at least 24 hours prior for cancellation and you will receive a credit to participate on another date Less than 24 hours notification or no shows will not receive refund or credit
こちらのイベントは終了しました。 This event has ended.