sun06jun12:00 pmsun1:45 pm終了しましたYOKOHAMA キッズビーチ Kids Only - Footprints in the Sandw/Kiyoe12:00 pm - 1:45 pm Artbar Yokohama Marine & Walk
Event Details
キッズビーチ@ Yokohama Marine & Walk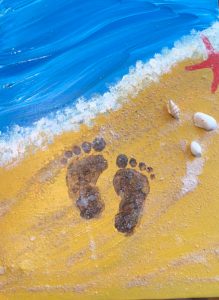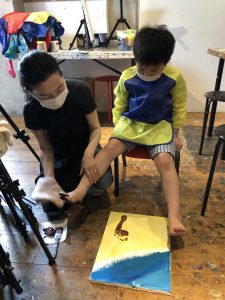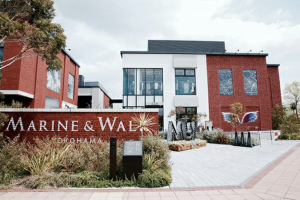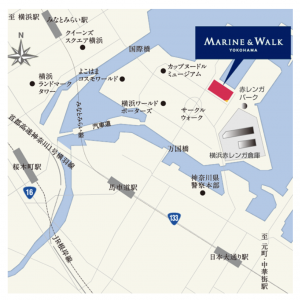 こちらは期間限定のポップアップイベントですので、Google mapには表示されません。地図を表示する際にはマリン&ウォーク横浜で検索して下さい。
このイベントはマリン&ウォーク横浜の2階で開催されます。住所:神奈川県横浜市中区新港1-3-1
描いたビーチに足あとをつけたら 気分はちょっと早めの夏です。
実際に自分の足でペイントします。本物の砂や貝殻も使ってコラージュを楽しみましょう。
Footprints on the Sand @ Yokohama Marine & Walk 
This is a limited-time pop-up event, so it will not be displayed on Google map. Please search for Marine & Walk Yokohama when displaying the map.
This event will be held on the 2nd floor of Marine & Walk Yokohama. Address: 1-3-1, Shinko, Naka-ku, Yokohama-shi, Kanagawa
Squish that paint between your toes! Kids paint your own beach scene, add a starfish or two, then put your own footprints in paint on the sand!  After the paint dries we will add real sand and shells.  Crazy super fun! Parents drop kids off with us and when you pick them up you will have your very own child's masterpiece for the home.
We will provide light snacks and drinks but you can also bring additional food if you like.
This session is geared for kids aged 5-12
Doors Open: 11:50 pm Drop off your child for a 1 hour 45 min  session
Painting Sessions 12 pm~1:45 pm
Green Tea, Juice or Water
Light Snacks, Popcorn and Cookies
Time

(Sunday) 12:00 pm - 1:45 pm
Buy Ticket
イベントの24時間以上前にキャンセルされた場合は、別の日に開催されるイベントにご参加いただくことができます。 24時間未満のキャンセル及び、ご連絡なしに当日ご参加されなかった場合は、払い戻しも、別のイベントへの参加の権利もございませんので、ご了承ください。 Notify us via email at least 24 hours prior for cancellation and you will receive a credit to participate on another date Less than 24 hours notification or no shows will not receive refund or credit
Footprints in the Sand @ Yokohama Marine @ Walk
こちらのイベントは終了しました。 This event has ended.